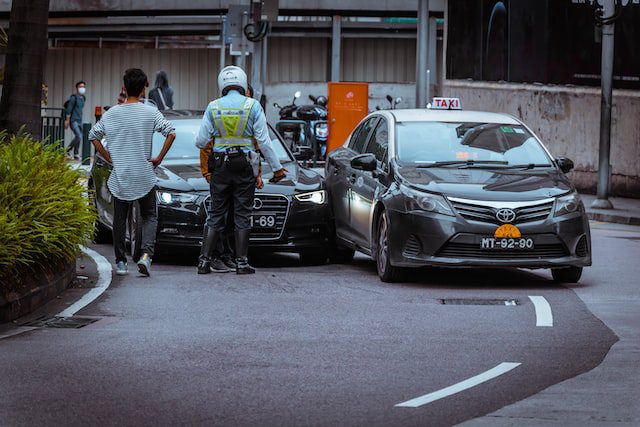 Being in a car accident can leave you with a lot of questions. Not only do you have to deal with any medical concerns and getting your car fixed, but you also have to navigate insurance claims. Working with a car insurance lawyer can help you get the compensation you deserve after an accident. You don't need to be taking someone to court to seek the help of a lawyer. Filing an insurance claim can be difficult and messy, and a qualified car insurance attorney can help.
Who Can Receive Compensation?
Texas is an at-fault state, meaning the driver responsible for the car accident is responsible for the financial impact. Because Texas requires all drivers to have a minimum insurance policy, most small accidents are easily covered by the at-fault driver's insurance. However, fault can become tricky to prove, and it's not always just one driver who's responsible. In messy cases like that, the driver with over 50% of the responsibility for the accident becomes liable. Other drivers involved can still collect compensation from that driver's insurance according to their own involvement in the accident.
Modified Comparative Fault
When you are partially responsible for an accident but not over 50%, you can still receive compensation for medical bills and property damage. However, Texas's modified comparative fault laws will adjust the amount you can receive accordingly. Let's say, for example, a driver causes an accident by merging into a lane without using their indicators while speeding. They would be mostly at fault for the accident. However, one could argue if the other driver was on their phone at the time, then they weren't fully paying attention to traffic conditions and might have been able to avoid the accident.
A judge may rule that the other driver was partially responsible for the accident. In this case, the judge assigns a percentage of fault to that driver. This then negatively affects the compensation they could receive. If they were 10% at fault, for example, and the insurance would normally pay out $10,000, the driver would only be able to collect $9,000 instead. Working with a car insurance lawyer after an accident can help you understand where the fault lies in an accident and how much compensation you could receive.
Tyler, Texas Car Insurance Lawyer
If you need help with a car accident in Tyler, Texas, or the surrounding areas, call the Vickery Law Firm. As a trained and qualified car insurance lawyer in Texas, Attorney Vickery has over thirty years of experience navigating the car insurance industry. He can help you organize your documents and identify who's at fault for the accident. You'll know just how much compensation you could receive. If you need help getting compensation after a car accident, call the Vickery Law Firm at (903) 504-5490 to schedule a consultation about your case today.