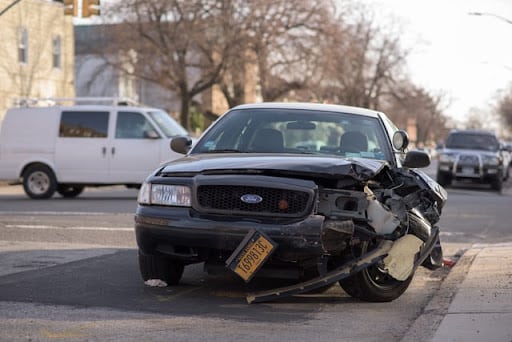 Car accidents are scary situations, no matter how minor the damage may be. But even if it's just a small fender bender, a car accident attorney can help. After any auto accident, there's a lot to deal with, like insurance companies and claims. With a lawyer on your side, however, the process can be much easier. When you work with an attorney, you have more time to focus on resting and recovering from the incident and getting back to your life quickly while they fight for the compensation you deserve.
Submitting Insurance Claims
Submitting an insurance claim for an auto accident is a lengthy process. After all, it's the job of the insurance company to give out as little money as possible, and they'll take every opportunity to deny your claim. When you submit the information with the help of a car accident attorney, however, your claim is more likely to process quickly and get approved.
When submitting an insurance claim, you need a lot of paperwork to supplement it, including:
Registration and insurance information for the other drivers involved
Medical bills
Repair receipts
Police reports
Witness testimony
Photos/videos of the accident and damages
Your attorney will know everything the insurance company needs to approve your claim. They will ensure everything is organized and ready to go before you send it.
Personal Injury Lawsuits
Depending on the scale of the accident and the result of the insurance claims, you may be able to sue the at-fault driver for personal injuries. When you make a personal injury lawsuit, you need a qualified and knowledgeable attorney to represent you in court. The key to succeeding in a personal injury lawsuit following an auto accident is to prove the fault of the other driver.
Proving fault isn't always easy, but your lawyer will have the experience needed to help support your claim. Even if you were partially at fault for the accident, the Texas modified comparative fault laws still allow you to receive partial compensation based on the percentage of fault. Your lawyer will help you gather and present the evidence you need to prove the fault of the other driver. It will help you to get you the compensation you deserve after an accident. An experienced auto accident law firm will know exactly what to look for. They can get the supporting documents and testimony needed to help you win your personal injury lawsuit.
Tyler, Texas Car Accident Attorney
As an experienced car accident attorney, Attorney Vickery will work tirelessly to help you receive fair compensation after an auto accident. No matter how major or minor the damage is, he'll fight to get you the money you deserve. If you need help submitting an insurance claim or filing a personal injury lawsuit, call the Vickery Law Firm today at (903) 504-5490 to schedule a consultation about your case.