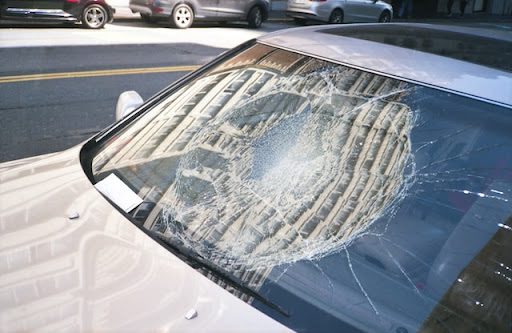 Auto accidents are scary and often stressful situations. Car, truck, and motorcycle accidents cause hundreds of injuries a year. If you're injured in an auto accident, you have a right to seek personal injury compensation. Texas laws regarding auto accidents vary slightly, depending on the types of vehicles involved. But regardless of whether you were involved in a car accident in Tyler, Texas, or a truck accident in Smith County, you still have the right to receive compensation for your personal injuries. 
The TX Transportation code 541.201 breaks down the differences between the types of motor vehicles. The transportation code defines motor vehicles as "a self-propelled vehicle or a vehicle that is propelled by electric power from overhead trolley wires. The term does not include an electric bicycle or an electric personal assistive mobility device." Knowing the difference between the types of motor vehicles is key in building your case for your Smith County personal injury claim.
Car Accidents
A passenger car is "a motor vehicle, other than a motorcycle, used to transport persons and designed to accommodate 10 or fewer passengers, including the operator." Car accidents are the most common type of auto accident in Tyler, Texas. 
When involved in a car accident, drivers are legally required to stop driving and to move the vehicles out of the way of traffic if reasonably safe and able to do so. If the accident resulted in personal injury, drivers and passengers involved have a duty to render aid. Drivers who fail to stop and return to the scene of the accident can face fines and jail time. This depends on the severity of property damage and bodily injury/death.
Truck Accidents
Texas law officially defines a "truck" as "a motor vehicle designed, used, or maintained primarily to transport property." However, this isn't always what drivers mean when they consider themselves to be in a "'truck accident." Most truck accidents refer to a collision with a semi-trailer. A semi-trailer is "constructed so that part of the vehicle's weight and load rests on or is carried by another vehicle."
Truck drivers are required to follow the same rules of the road as passenger cars, with extra attention paid to their size, speed, and weight. However, truck drivers may not always stop after an accident, most often because they are unaware of the incident. If this happens, other vehicles involved in the accident should pull over immediately and contact the local authorities. It is much easier for local authorities to track down and pull over a truck in the area if they are contacted as soon as possible.
Motorcycle Accidents
Motorcycle accidents can be particularly dangerous, especially to the motorcyclist. A vehicle is a motorcycle if it is "a motor vehicle, other than a tractor or moped, that is equipped with a rider's saddle and designed to have, when propelled, not more than three wheels on the ground."
Motorcycles are required to follow the same rules of the road as cars and trucks. Motorcyclists may not weave in and out of traffic, ride between lanes, or drive on the shoulder or in a center turn lane. 
Motorcycle drivers in Texas don't have to wear a helmet unless they are under 21. All riders or drivers under the age of 21 must wear a helmet no matter what. Drivers and riders over 21 can forgo the helmet as long as they have completed an approved motorcycle operator training course. This also applies if they have substantial medical insurance that covers motorcycle accident injuries.
Pedestrian Accidents
A pedestrian is considered to be any person that is traveling on foot, regardless of whether they are running, walking, or jogging. Pedestrians must walk on sidewalks where provided. If there is no sidewalk, a pedestrian can walk on the road. They must be as close as reasonably possible to the left shoulder, facing oncoming traffic. 
Unless there are other pedestrian indicators installed, pedestrians follow a similar approach to traffic lights as cars. As such, a pedestrian has the right of way to cross when facing a green light unless the indicator is an arrow, in which case they cannot cross as turning drivers have the right of way.
Although pedestrians have the right of way in a crosswalk, a driver is not always responsible given certain circumstances. Pedestrians must stop before walking into the road and must not walk out in front of a vehicle if there is no reasonable distance/availability for the vehicle to stop in time. Pedestrians must yield to traffic when attempting to cross a road where no crosswalk is available. 
Bicycle Accidents
A bicycle is "a device, excluding a moped, that is capable of being ridden solely using human power." According to Texas law, the number of wheels needed to be considered a bicycle is not actually limited to two, as the inclusion of other wheels to accommodate disabled riders applies as well.
Texas law requires bicycle riders to follow the same traffic rules as motorists. This means bicycle riders cannot weave between traffic lanes, cross intersections on a red light, run stop signs, etc. Bicycle riders must ride as close as reasonably possible to the right shoulder of a road if there is no bike lane.
Insurance Coverage and Claims
Part of recovering costs for an auto accident injury in Texas is filing a claim with your insurance company or the insurance company of the at-fault driver. Insurance policies for auto accidents help cover medical costs such as hospital bills, medications, and even income-loss replacement if you are unable to continue work. 
Is Insurance Required?
All drivers must have proof that they can financially compensate for any accidents they cause. Unless a driver has a tidy sum of rainy-day money saved up, the easiest way to prove financial ability is through auto liability insurance. When you purchase an auto liability insurance plan in Smith County, you get coverage for accidents across the country. Your insurance can help you recover monetary loss after an accident you caused, as you cannot file a personal injury claim against the other driver. 
There are different types of auto insurance coverage for Texas drivers. These include:
Liability Coverage

Collision Coverage

Comprehensive Coverage 

Medical Payments Coverage

Personal Injury Protection Coverage

Uninsured/Underinsured Motorist Coverage

Towing and Labor Coverage

Rental Reimbursement Coverage
For a comprehensive view of each insurance type and whether or not you need coverage, you can visit the Texas Department of Insurance.
Texas Automobile Insurance Plan
Although all drivers must have insurance (or proof of financial ability), insurance companies do not have to provide insurance. Companies can turn drivers down for a variety of reasons. They are more likely to deny coverage to drivers with previous accident reports on record. 
Although insurance companies can deny coverage for driving history and other factors, it is illegal for a company to deny coverage based on the driver's:
Race

Religion

National Origin

Credit Score (alone)
It is also illegal for a company to deny insurance coverage based on the following unless there is significant proof that the driver's status increases their risk of an accident:
Age

Gender

Marital Status

Geographic Location

Disability
For drivers who are unable to get insurance through a traditional insurance company, the Texas Automobile Insurance Plan Association (TAIPA) can provide basic coverage. In order to qualify for coverage under the TAIPA, a driver must have proof of coverage denial from two different insurance companies. Insurance through the TAIPA is more expensive than traditional insurance coverage, and it does not offer collision or comprehensive coverage options.
What and Who Does Insurance Cover?
When you purchase auto insurance in Smith County, Texas, you are purchasing insurance for both you and your car. This means that most policies will cover accidents that occur with a covered vehicle, even if the owner is not the one driving. As long as the driver has permission from the owner to use the car, the insurance policy often applies. However, a driver who regularly uses a car that does not belong to them is often required to purchase a non-owner liability policy to cover accidents caused while they are driving.
Insurance policies will often cover:
Damage to your car as the result of harsh weather and environmental conditions (such as fire, storms, hitting an animal, etc.)

Accidents that occur while you are driving in another state or Canada

Accidents that occur while you or someone under your policy is driving a rental car

Attorney fees accumulated if you are sued after an accident

Compensation for property damage and personal injury to other drivers and passengers if you are responsible for the accident
However, insurance policies often do not cover:
Accidents that occur while participating in a ride-sharing or delivery service

Damage to equipment that is not permanently installed

Accidents that occur while you are driving in Mexico

Accidents that occur as the result of racing

Damages caused intentionally by the driver
Insurance policies for auto accidents in Texas vary from company to company. To get a true understanding of what your insurance covers and the specifics behind each incident, contact your insurance company.
Modified Comparative Fault
In an auto accident, there isn't always just one person at fault. There are many cases where an accident occurs because more than one driver either broke a traffic rule or was not properly paying attention while driving. In some states, insurance policies will cover damages and personal injury regardless of who was at fault. However, Texas is an at-fault state. This means that you cannot receive insurance benefits if you are more than 50% at fault for an accident. 
Although those over 50% at fault are unable to receive any insurance benefits at all, those under 50% will receive a modified coverage amount. Texas follows modified comparative fault laws, and the percentage of benefits you receive is directly related to the percentage of fault you are at for the accident. For example, say you were in an accident that resulted in a broken arm. Your insurance policy would typically pay $1000 for your medical compensation. However, if you were 10% at fault for the accident, you would only be able to receive $900 for your medical costs.
Proving Fault
In order to receive insurance benefits or compensation from a personal injury claim and determine how much compensation they can receive, drivers have to prove fault. Fault can be tricky to prove. In order for a plaintiff to prove that the defendant was at fault, evidence for the following must exist:
Duty – The defendant had a duty they should have followed. For example, it is the duty of a motorist to pay attention to the road without distractions.
Breach of Duty – The defendant's actions or inaction caused them to fail their duty. For example, a driver texting on their phone was failing to perform their duty of paying attention to the road.
Cause in Fact – The accident was "in fact" caused by said breach of duty. For example, if a driver is texting and does not realize traffic has stopped ahead, resulting in them rear-ending another car, their breach of duty to pay attention caused the accident.
Proximate Cause – The cause of the accident was an obvious breach of duty to any reasonable person. For example, motorists should know that texting while driving is a distraction that makes them unable to pay attention to the road.
Damages – The accident must have caused genuine personal injury to the plaintiff or damage to their property.
What You Need for an Auto Accident Insurance Claim
When opening an insurance claim, you'll need a variety of supporting documents. Working with an auto accident attorney in Tyler, Texas, can help you organize everything and submit all information properly. Information and evidence needed to support an auto accident insurance claim include:
Information of the other drivers involved (including driver's license, insurance, and registration)

Witness statements and contact information

Police reports

Photos of the injuries and damages post-accident

If possible, video of the accident

Receipts and bills associated with the accident (such as doctor visits or car inspection/repair).
Can You Sue for Personal Injury After an Auto Accident?
Insurance policies provide financial compensation for property damage and personal injury after an auto accident in Smith County, Texas. However, there are ways a driver can sue for personal injury compensation after an auto accident has occurred. In order to sue for personal injury compensation in Tyler, Texas, a plaintiff must first:
File a claim with their insurance company

and

the insurance company of the at-fault motorist.

Prove that both policies combined (or the plaintiff's uninsured motorist insurance if the at-fault driver does not have auto insurance) do not sufficiently cover personal injury expenses.

Be denied compensation from the other driver's insurance for damages/injury.

Gather the evidence required to prove the fault of the other driver for the accident.
If you have gone through both insurance companies and still require financial assistance for your personal injuries, you can hire a Smith County auto accident attorney to help you fight for the compensation you deserve.
Medical Claims
When an auto accident causes injuries, the at-fault driver's insurance policy will most often offer you a settlement amount to cover your medical costs. However, in order to accept the compensation they offer, the injured party must sign an agreement that they won't make any further claims for medical costs in the future. Although you can still make a personal lawsuit against the at-fault driver for further medical compensation, the agreement to the settlement can be a determining factor in the result of the case. Before agreeing to any settlement payments, speak to your doctor and your auto accident attorney. They can determine if any further medical compensation will apply 
Justice Court
Not all personal injury lawsuits following an auto accident are the same. If an injured driver or passenger is seeking compensation for an amount under $10,000, they can take their case to the Justice Court. A Justice Court case does not require you to have an attorney, but you'll likely still want an auto accident lawyer to help make your case. You'll have to pay court fees and filing fees prior to your lawsuit, but if you win your case in the Smith County, Texas, Justice Court, you can get your money back for the fees.
Attorney Assistance for Auto Accidents
No matter how large or small the accident is, working with an auto accident attorney is always a good idea. Your lawyer will work with you to navigate insurance claims and any personal injury lawsuits that arise. Something as simple as a fender bender can benefit from the expertise and knowledge of an auto accident lawyer in Tyler, Texas.
Help Proving Fault
Proving who was at fault for an accident isn't always easy. Working with an auto accident attorney can help you find evidence and organize documents to determine what really happened and who was at fault. Even if you were partially at fault for the accident, your lawyer can work with you. They can determine the amount of fault, helping you understand how much compensation you can still receive after an accident.
Dealing with Insurance Companies
Nobody likes dealing with insurance companies. After all, an insurance company's job is to save money by paying out as little as possible. Your auto accident attorney has dealt with insurance companies before and knows the ins and outs of their claims system. This ensures that the claim processes quickly and efficiently and getting you the compensation you deserve.
Court Representation
Even if you properly submit an insurance claim, your case could be denied. Or the coverage may not fully compensate you for your medical bills. In this instance, you have the opportunity to sue the at-fault driver for personal injury compensation. However, you'll need a lawyer to represent you in court. Even if you're only going to Justice Court for a smaller lawsuit, the experience and expertise of an auto accident attorney will help you get the compensation you deserve.
Your Smith County Auto Accident and Personal Injury Attorney
Attorney Vickery has been helping injured drivers in Tyler, Texas, and the surrounding areas seek the compensation they deserve after an auto accident for over 30 years. His experience has given him the expertise he needs to help you win your case. If you had injuries in an auto accident, trust the Vickery Law Firm. No matter how large the accident is or your percentage of fault, Attorney Vickery will fight hard to help you receive financial compensation.
For assistance with your auto accident or personal injury claim, call the Vickery Law Firm today at (903) 504-5490 to schedule a consultation about your case.