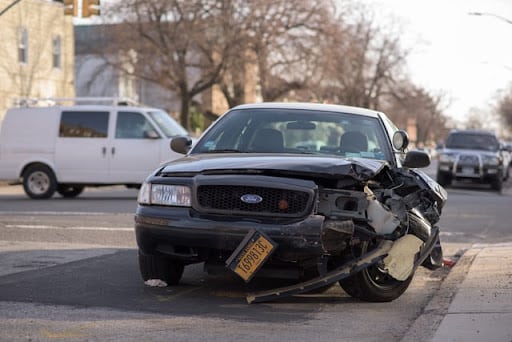 Car accidents are terrifying and can leave more than just property damage behind. When you're in a car accident, there's also possible physical damage and some emotional turmoil. No matter how big or how small the accident was, a car accident attorney can help you get back on your feet. Making sure you get the compensation you need after an accident boils down to understanding Texas' at-fault laws. Unlike a no-fault state, Texas holds the ones responsible for the accident as fully responsible for the recovery payments.
No-Fault Vs. At-Fault
In a no-fault state, each driver's insurance company is responsible for paying compensation for the damages to their driver. It doesn't matter who or what caused the accident. This means that both drivers will have to file a claim, pay their deductible, and possibly see an increase in their premium.
However, at-fault states put the responsibility of payment on the party that caused the accident. This requires that driver's insurance to pay out for all the damages caused. If a driver's insurance policy can't cover the full cost of the damages, other drivers can directly sue the driver for the remaining costs of repair.
Modified Comparative Negligence Rules
In the event where it's clear who is at fault for the accident, there is little worry about who pays what. For instance, if a drunk driver speeds through a red light and T-bones another car, that driver is 100% at-fault, and their insurance would pay the full cost of repairs. However, the situation becomes murky if both parties are at fault in a car accident.
When this happens, Texas uses modified comparative negligence rules to allocate the fault percentage and payment requirements. Insurance companies and car accident attorneys work to figure out the details of the accident. Then they assign a percentage of fault to each driver. For example, if one driver pulled out of their parking spot without checking traffic or using their blinker, they would be at fault for any accident they caused. However, say the car they hit was driven by someone who was texting and not paying attention to the conditions around them. Then the other driver is also partially at fault.
When both/all parties are at fault, this reduces the amount of compensation they can receive from the other driver's insurance. If a driver is more than 50% at fault, they are unable to receive any compensation from the other. However, any driver that is 1-49% at fault can still seek payment. The amount decreases in accordance with their percentage of fault.
Contact a Car Accident Attorney For Help
Car accidents can be scary and their aftermath confusing. If you've been involved in an accident, you need a qualified and experienced car accident attorney on your side. Attorney Vickery has helped drivers in Tyler, TX, and the surrounding areas get the compensation they deserve. Call the Vickery Law Firm today at (903) 504-5490 to discuss your car accident needs.