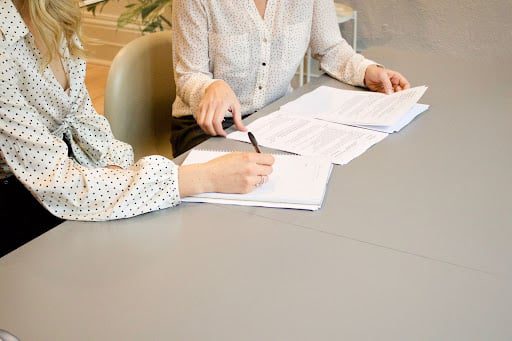 Lawyers are valuable assets when you have a legal issue. Having spent many years dedicating themselves to understanding local and national laws, lawyers can help their clients navigate the often tricky legal system. But lawyers are a lot like doctors. You have to feel comfortable around them in order for their work to be effective. If you don't trust your lawyer enough to be open about your case and your needs, you likely won't get the results you want. Finding the right Tyler, Texas Lawyer for you is paramount if you want your case to resolve properly.
Trust Your Gut to Find the Right Tyler, Texas Lawyer
When we meet people for the first time, we're usually left with some kind of impression, be it good or bad. When you first contact a lawyer you think could help you, you'll likely have a consultation with them before you agree to officially work together. This consultation is vital for many reasons.
For starters, many lawyers have a specialty area they focus on. The lawyer wants to hear about your case to make sure that they are the right person for the job. If you're filing a product liability claim, you wouldn't want a lawyer who specializes in maritime law to represent you in that case.
It's important for the lawyer to get a feel for the case. The consultation is also a good time for the client to get a feel for the lawyer. Your first meeting with your lawyer will generally give you an indication of whether they're the right lawyer for you. You should feel comfortable enough around your lawyer to tell them everything. If you can't tell your lawyer about the case, then they won't be effective, and you're better off searching for a lawyer you do feel comfortable with.
Trust Other Clients
Although marketing can be a powerful tool, many businesses rely on word of mouth to help find new clients or customers. Lawyers are no different. Before you begin looking for a lawyer, ask your friends, families, and neighbors if they know anyone that they could recommend. Most neighborhoods and communities have online boards where you can post and ask for recommendations. Being able to hear about other people's experiences can help you better understand if they'll be a good fit. You can also check a lawyer's online Google and social media reviews to see how previous clients rated their experiences.
Finding the Right Lawyer in Tyler, Texas
Finding the right lawyer for you means finding someone who specializes in your area of need. You also need to feel comfortable sharing the details of your case. If you don't feel comfortable with your lawyer, you won't be able to get the results you want. If you need a Tyler, Texas lawyer, call Vickery Law Firm at (903) 504-5490. Attorney Vickery has over 30 years of experience practicing law in Tyler, Texas and the surrounding areas. He is ready to put his expertise to work for you.