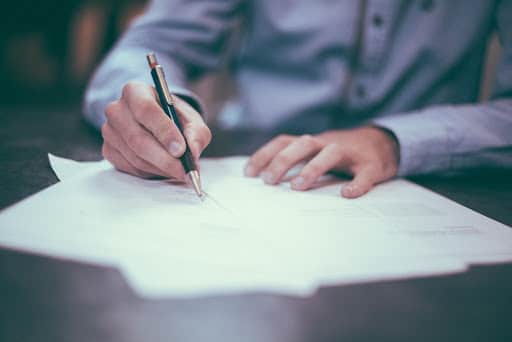 When an accident occurs that leaves you injured in some way, a personal injury claim can help you receive compensation for your pain and suffering. Personal injury suits are legal proceedings. This means that, by law, someone was at fault for the accident. The most common causes of personal injury claims are car accidents, but many other situations can be applicable. A personal injury lawyer is called upon to help plaintiffs and defendants make their cases and reach a settlement. You can resolve personal injury claims either formally or informally.
Informal Settlement
An informal settlement is likely when the at-fault party is obvious and the injuries are minimal. In this case, personal injury lawyers on each side work with insurance companies to agree on an exact payout amount. When an informal settlement is reached, both parties agree not to pursue further action. This means they can't file a lawsuit at a later date. If more injuries or damages are discovered after the settlement is reached, the other party would no longer be liable. Informal settlements are common for car accidents, animal attacks, and dog bites.
Formal Lawsuit
A formal lawsuit is more likely to happen when the fault of the accident is less obvious or the injuries and damages sustained are major. Most cases of medical malpractice, wrongful death, and product liability cases settle with a formal lawsuit. Personal injury lawyers work with their clients to bring the possibly at-fault party to court. From there, both sides make their argument. A judge will decide whether or not the defending party is at fault for the injuries. At any point during the case, both parties may agree to settle informally rather than continue with the lawsuit.
Workplace Injuries
Because Texas does not require companies to carry worker's compensation, a workplace injury does qualify as a personal injury. Even if a company does carry worker's compensation insurance, injured employees may choose to file a personal injury claim. This could apply if their damages are substantial or permanent.
Statute of Limitations for Personal Injury Claims
In a personal injury case, a statute of limitations begins once you notice the injury or damage. This means that a worker who contracted a disease from a job a few years ago but only discovers it now would still be able to sue for compensation. Each state has a different statute of limitation. In Texas, plaintiffs must file a claim within two years of discovering the injury. Otherwise, the defending party is no longer liable.
If you sustained injuries in an accident, you have the right to seek compensation for your injuries. A qualified personal injury lawyer can help you seek out the best settlement available. Attorney Vickery has been helping clients in Tyler, TX and the surrounding areas get compensation for their personal injury claims for over 30 years. If you need help you're your personal injury claim, call Vickery Law Firm at (903) 504-5490 today.